A lever for combined control of the accelerator and brake functions.
This system allows users to control the throttle through a trigger positioned on the handle of the lever. To accelerate, simply pull the trigger, an innovative electronic control unit ensures a perfect response. The mechanical brake is applied by pushing the lever forward, the response is proportional to the force applied.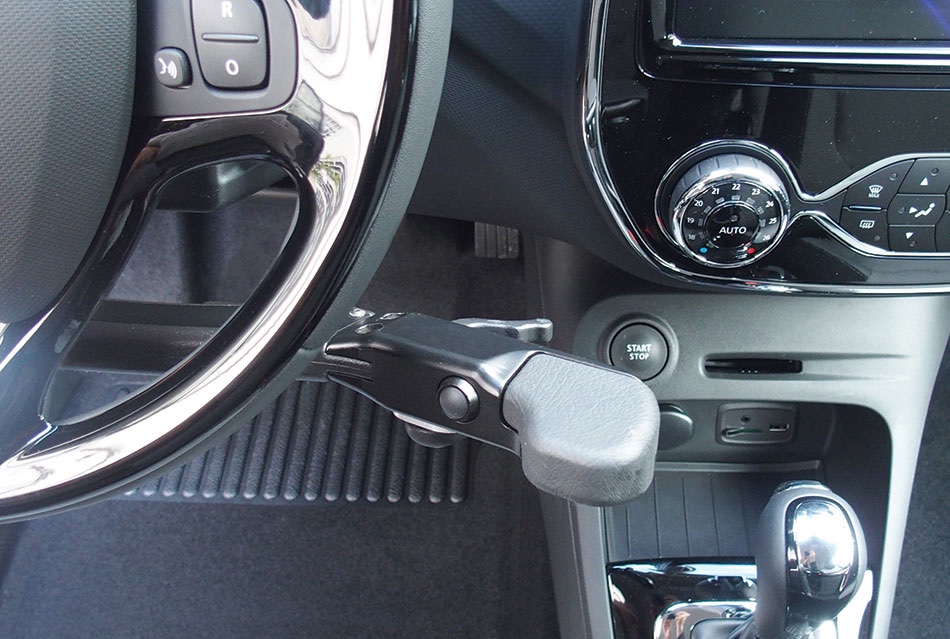 When the throttle is already at maximum acceleration position, simply apply more pressure to activate kick down (in the case of cars with automatic transmission).
There are two buttons located on the lever, one activating the horn and the other the electric locking system for the brake lever.
This solution provides an excellent degree of control over the vehicle, with practically no fatigue for the driver, and is an excellent choice for those who wish to travel long distances or even for those who make driving their professional activity. The system has a unique "Micro Switch" safety feature that prevents the accelerator and brake from being actuated at the same time.